SEEING IS BELIEVING
SCOTTSDALE VILLAGE SQUARE
Get ready to live each day to the fullest at Scottsdale Village Square. Our onsite amenities provide everything from pampering and self-care to physical activity and socializing, designed for all levels of ability. In the mood for some exercise? Join us for one of our daily fitness classes, or take a stroll through the lushly landscaped courtyard. Feeling creative? Attend a crafts workshop, or do some gardening. Independently or alongside friends, there's always something to look forward to at Scottsdale Village Square.
We are proud to be featured by Assisted Living Magazine for Best Assisted Living in Scottsdale, AZ.
Live life to the fullest
Activities & Events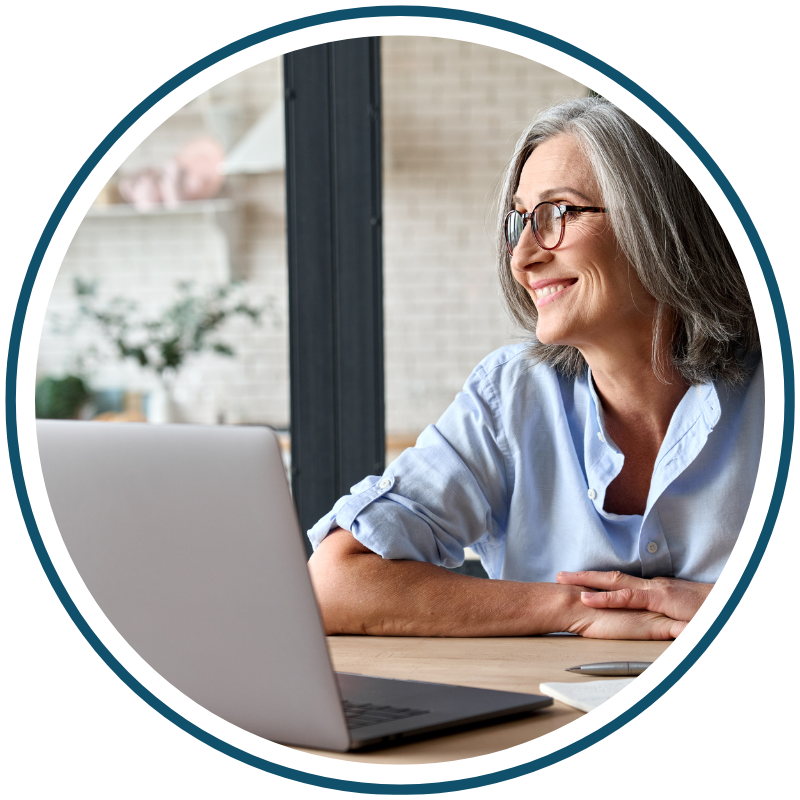 OUR COMMITMENT
THE AURA DIFFERENCE
At Scottsdale Village Square, we dedicate every day to supporting our residents to live the full, active, independent lifestyle they deserve. We know that with a little of the right kind of individualized assistance, our residents can continue to enjoy the activities that are meaningful to them.
Personalized care plans, an attentive 24-hour care team, and stand-out amenities make Scottsdale Village Square the premier choice for senior living in Scottsdale, Arizona.
A WIDE RANGE OF RESTAURANTS & ENTERTAINMENT OPTIONS
Scottsdale Village Square is Part of a Bustling Community
NEARBY RESTAURANTS & EATERIES
NEARBY PARKS & RECREATION AREAS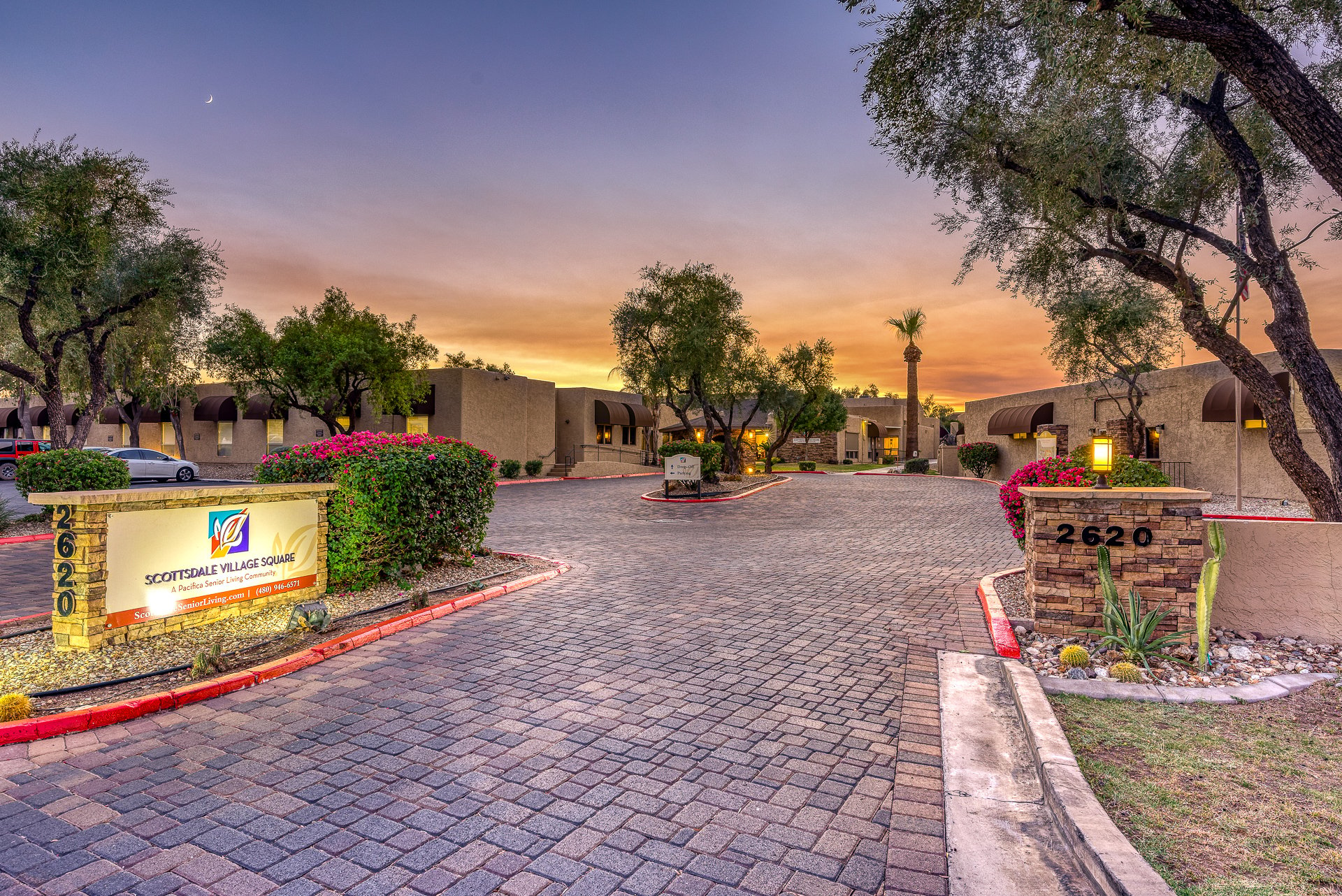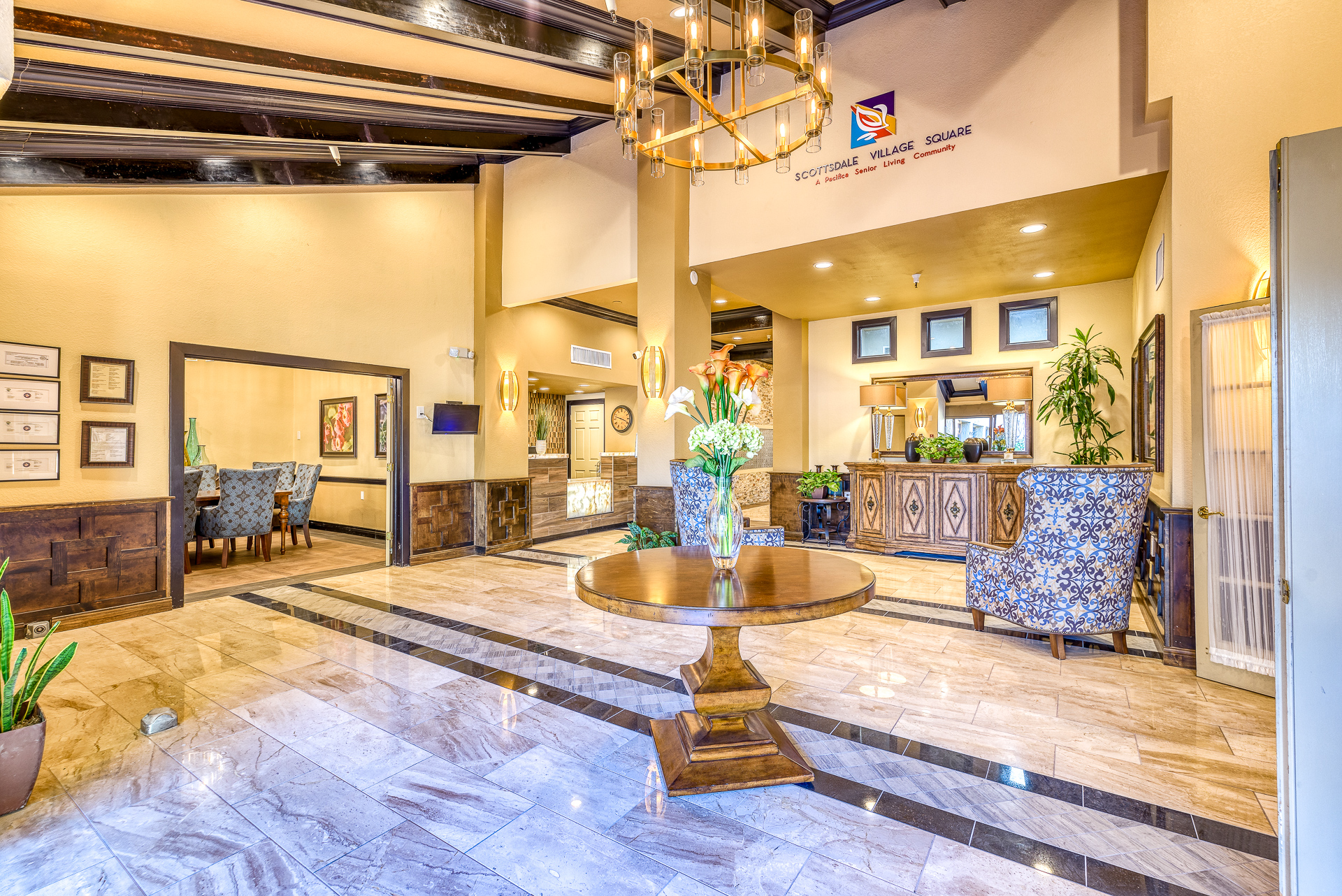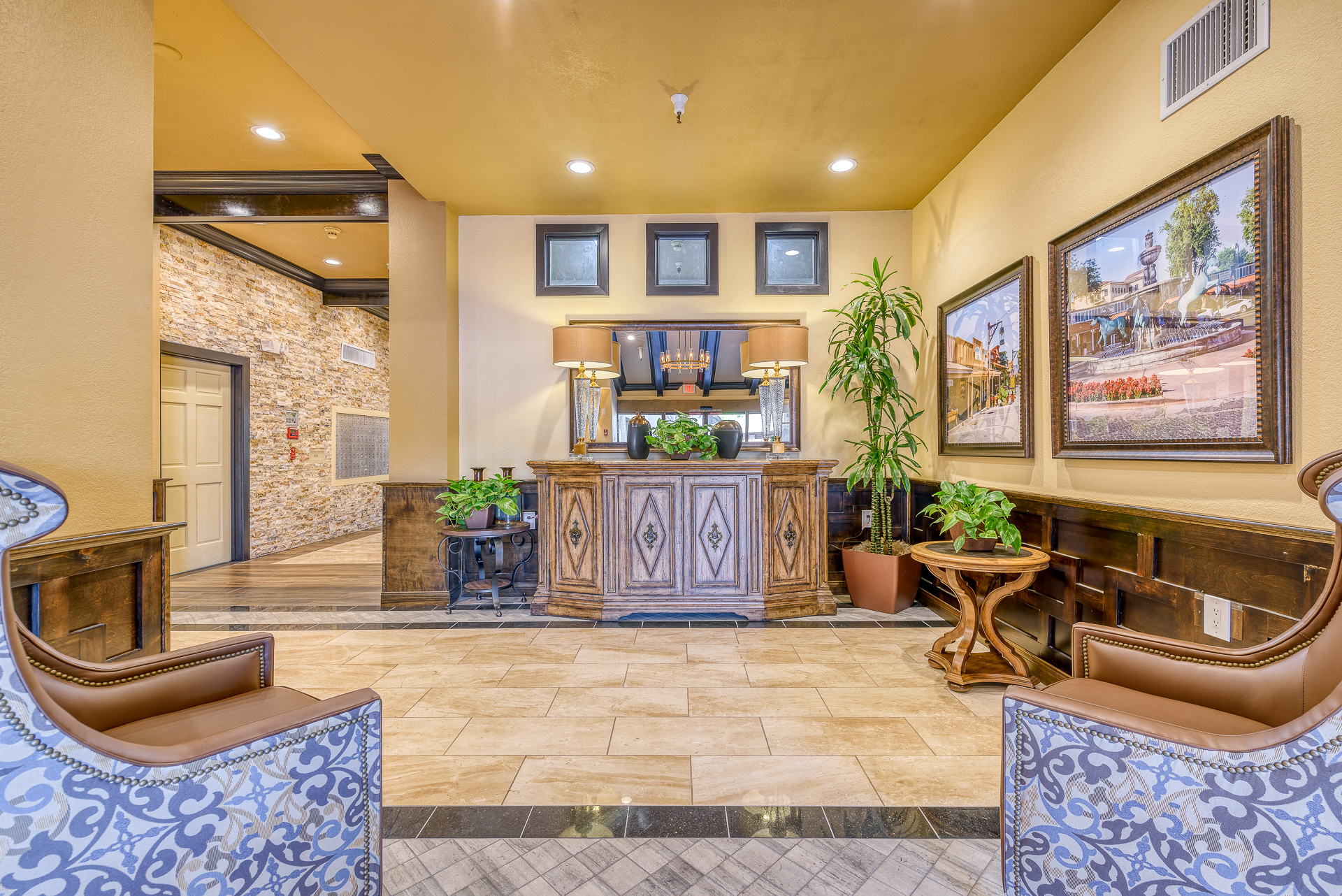 READ WHAT PEOPLE ARE SAYING ABOUT SCOTTSDALE VILLAGE SQUARE
Families & Residents Love Us
We had a great experience with the assisted living program, that unfortunately transitioned into hospice care sooner that we were anticipating. The skill and compassion of care was terrific and made the difficult process a little easier to navigate. I would highly recommend SVS for anyone with a loved one that needs more care than you can provide at home. They educate and support you all along the way for a full spectrum of care. My father was very happy in his last few months and SVS was responsible for that.

Jenny W. Resident's Daughter

Scottsdale Village Square is a Great Facility! The facility is super clean and well kept always.. The staff give EXCELLENT care... they treat the residents with dignity and respect... It's RARE if even possible to find a facility where u won't have the stress concern or worry about possible mistreatment . It just doesn't happen at Scottsdale Village Square ... If you're looking for a really good facility, I recommend Scottsdale Village Square !! You won't be sorry!!

Jamie T. Resident

It's a great organization to work for; our staff is always supportive whenever I need any help taking care of the residents which is my primary responsibility. I have work at other facilities that didn't have the same teamwork that is not the case with Pacifica Senior living we all work together which makes my job less difficult. I work here for some time now and I enjoyed working here. The staffs and residents are all seems happy here.

Melanie H. Support

Scottsdale Village Square is wonderful. My mother actually loves it. I can't say enough about it. I'm absolutely extremely pleased. It's very well run. They're very conscientious and very empathetic. It's a great, great community. Everything is lovely. It's a brand new facility. It's absolutely beautiful. She has a private room; she loves it. The service is great, the food is great, and the people are great. Everything is great! It's a lovely facility and absolutely beautiful.

Kelli O. Resident's Daughter

Your memory care is beautiful! I can tell your team puts so much love into your community! Thank you for a wonderful tour! I can't wait for my father to move in!

Charlie D. Resident's Son
HAVE A (VIRTUAL) LOOK AROUND
TAKE THE VIDEO TOUR
Latest news & articles
From the Blog
WE'RE HERE TO HELP!
Let's Discover Your New Residence, Today.
LEARN MORE
EVERYTHING BEGINS WITH ONE STEP FORWARD.

CALL US TODAY: (480) 908-8204
Scottsdale Village Square
2620 N 68th St., Scottsdale, AZ 85257

Resident Login | Privacy Policy | Accessibility

Copyright © Aura Senior Living, 2023.
All rights reserved. Lic # AL10612C.